Moldova World Children's Fund (MWCF) team on the ground
On 24 February, the first day that Russian missiles began raining down across Ukraine, the Moldova World Children's Fund (MWCF) team on the ground in Moldova started clearing our storerooms of blankets, soap, clothes, wheelchairs and personally delivering the aid to the first refugee relief stations outside of Chisinau.
In the days since, MWCF has raised a flood of individual gifts, received a large grant from Global Empowerment Mission, and collaborated with SmartAid to purchase and deliver: 2,500 mattresses, 1,000 folding beds, 2,600 additional polar blankets, 3,000 pillows, 400 sleeping bags, dozens of space heaters, refrigerators of various sizes, bottled water, hot water kettles, juice, baby food, yogurt, and diapers.
John Maxemchuk, MWCF Vice President for Moldova Operations, and Irina Rusanovschi, President of International Center for Collaboration and Development "PHOENIX" are working long days everyday leading the MWCF response in Moldova.
MWCF has purchased over $91,000 of high nutrition food bars, canned fish and meat, other long-shelf-life items with pop-top lids, and other food items for the refugees passing through, and transporting into Ukraine for the desperate people there.
We have provided transport or managed country clearances and distribution of ten large humanitarian aid trucks from Romania, Italy, Switzerland, France, Poland and The Netherlands…one of which involved driving from western Europe over $1million of battlefield medicines such as antibiotics and painkillers directly into Ukraine.
Elon Musk, through his Internet provider Starlink, has contributed to MWCF 30 dedicated satellite dish units, power supplies, routers, and cables along with free internet for the refugee camps. We are now equipment owner and technical contact for the setups.
MWCF is working with another NGO, Lifting Hands International, to provide large 1.5 ton 6.75 kWp mobile solar generators for the camps. We are having constructed multi-shower stalls and multi-toilet mobile buildings plus water and sewage infrastructure.
MWCF is working with Dell Technologies and WereldWijd Voor Kinderen of The Netherlands in setting up classrooms in Moldova for refugee children to continue their schooling. Each classroom is being equipped with school supplies, laptops, internet connections, salaried Ukrainian language teachers, and teacher aides.
With having been actively engaged in Moldova for over 20 years, MWCF is ideally suited for rapid response to the crisis…unlike governments and large international charities with their slow-moving bureaucracies and limited on-the-ground capacity whose refugee relief aid has yet to show up on the scene.
Cash gifts can be made using the donate link on the moldovawcf.org website or by postal checks to MWCF, P.O. Box 548, Hendersonville, NC 28793-0548 (USA).
Respectfully,
Ray West, President, MWCF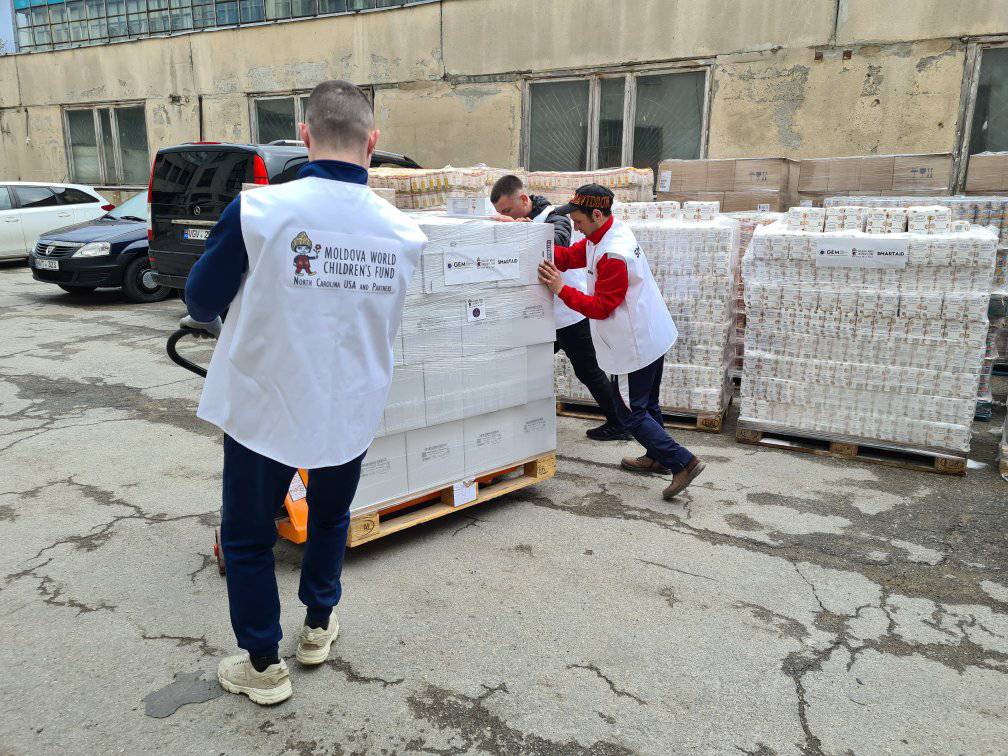 Help the Ukrainian refugees in Moldova
THANK YOU FOR YOUR CONTINUED SUPPORT