Welcome to Moldova World Children's Fund!

MWCF is an approved IRS 501(c)(3) charitable organization registered in the state of North Carolina. Form 990 is filed annually and is available at the IRS and NCSOS as public information. Financial information about this organization and a copy of its license are available from the State Solicitation Licensing Branch at 919-814-5400. The license is not an endorsement by the State. 
Gifts are tax-deductible. We are managed by a Board of Directors with diverse backgrounds from across the United States and Moldova. Our president and founder, Captain Ray West, spent much of the end of his naval career working as a humanitarian assistance project manager in Moldova and is uniquely qualified in carrying out activities on the ground. Ray makes working trips to Moldova annually…usually multiple visits of 4-6 weeks each. Board Chairman Albert Gooch has also been a regular visitor, and we have a strong team of other volunteers and actively participating partners in Moldova, across western Europe, and in the United States.
Over 20 years of accomplishments
Timeline Event 1
I am timeline card content. You can change me anytime. Click here to edit this text.
Timeline Event 2
I am timeline card content. You can change me anytime. Click here to edit this text.
Timeline Event 3
I am timeline card content. You can change me anytime. Click here to edit this text.
Timeline Event 4
I am timeline card content. You can change me anytime. Click here to edit this text.
Timeline Event 1
I am timeline card content. You can change me anytime. Click here to edit this text.
Watch and share our story.
Thank you for
Your Support
Sharing
The eastern European Republic of Moldova is bounded by Ukraine and Romania. Emerging from Romania in the mid 1940's, it became a Soviet Union vassal state until 1991 when it became independent.
Moldova is an agricultrally-based country, its rolling hills and broad plains topped with rich black soil.  During the Soviet era Moldova provided food and fine wines from the fruits of its fields.  In turn, the Soviets built roads, schools, housing and office buildings.  While there was domination, life was tolerable for those who fell in line.  With the collapse of the Soviet Union, goverance vanished along with the jobs.  Buildings were vacated or left unfinished, roads deteriorated and the newly independent country was saddled with debt.  With no energy-producing natural resourses and negitable access to shipping, Moldova must buy natural gas, coal, gasoline and electricity from close by countries, keeping the country in debt and unable to maintain infrastructure.
Despite these hardships, Moldovans remain a courageously optimistic people, their determination to provide a better life for their children, earning respect and some assistance from the United States, other countries and from humanitarian organizations like Moldova World Children's Fund.
Population: 3.9 Million

Demographics: Moldovan/Romanian 77.9%; Ukrainian 8.3%; Russian 6.0%; Gagauz 4.3%; Other 3.5%

Capital: Chisinau

Languages: Romanian (official), Russian, Gaguaz, Ukrainian, English

Main Religion: Christian, 98%

Government: Republic. After declaring independence from the Soviet Union in 1991, adopted constitution in 1994.

GDP: $2,000 per capita

Workforce: 2 Million people.  Agriculture, 35%; Industry, 20%; Other 45%

Natural Resources: Arable land, Lignite, phosphorites, gypsum

Agriculture: Vegetables, fruits, wine, grain, walnuts, sugar beets, sunflower seeds, meat, dairy, tobacco

Industry: Canned foods, agricultural machinery, steel, refrigerators, freezers, washing machines, hosiery, refined sugar, textiles, wineries, fresh fruits and vegetables, juice concentrates
Moldova Celebrates Independence Day On August 27th.
distinguished members of the board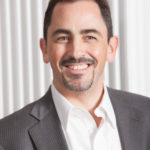 Vice President for Moldova Operations
Chisinau Moldova
John N. Maxemchuk, entrepreneur and corporate executive, brings both business schooling and related experience to Moldova. John is a pioneer of the country's developing free market economy. He received a B.S. in finance from The Wharton School in Philadelphia, a B.A. in International Relations with focus on Eastern European Economic Transition from the University of Pennsylvania and an MBA from Harvard Business School. John was the CEO of Sun Communications in Moldova 2003-2016 and more recently the COO of Purcari Wineries. He is the co-founder of Chisinau International Preschool and the lavender producing Asterid Group. John is a mainstay of the American Chamber of Commerce in Moldova, having co-founded the association in 2006, serving as its first president for six years, and remaining on the Board of Directors until the present. He is a founding board member and past chairman of East Europe Foundation Moldova. A longtime supporter of the North Carolina – Moldova Partnership, John continues his volunteer work as Moldova World Children's Fund's Vice President for Moldova Operations.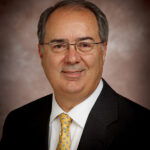 First Vice President-Investments
Hendersonville, NC
Bruce Ashe, native of Western North Carolina, is currently First Vice President-Investments and a Chartered Retirement Planning Counselor with Wells Fargo Advisors in Hendersonville, North Carolina. He has been an Advisor since 1994, first with J. C. Bradford out of Nashville, Tennessee…and afterward upon acquisition by Paine Webber, and subsequently by UBS. Bruce joined Wells Fargo Advisors in 2008. Married to Sharon Galloway Ashe since 1976 with two grown boys, daughters'-in-law and one granddaughter as of this moment. Actively involved at First Baptist Church – Hendersonville, NC as a Deacon and currently chairman of the mission's committee which is a major portion of the church's annual budget. Bruce is keenly aware of the needs of both orphans and disadvantaged peoples of the world. A 1975 graduate of the University of North Carolina-Asheville with a Bachelor of Arts in Political Science he spent the first part of his working career in management with the K-Mart corporation until he began his career as an Investment Advisor. He is a member of the Lion's Club of Hendersonville, NC since 1999 and has served as both a board member and as President in the past. Bruce has been an active donor to the Moldova World Children's Fund since 2011 and is a childhood friend of Ray West, having grown up in the same neighborhood.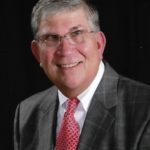 Vice Chairman
Greenville South Carolina
John H. Boyd, Jr. spent 31 years in banking, serving in operations, retail, mortgage and commercial lending. After receiving a Bachelor of Science in Marketing from the University of South Carolina, he went on active military duty with the S. C. National Guard, eventually serving for 12 years. John began his professional career with the publishing company R.L. Bryan, the oldest industry in South Carolina's capital Columbia. His banking years began with C&S Bank, then moved to First Citizens Bank, American Federal Bank, and CCB before working for 7 years as a consultant in federal financial aid to colleges across the country. He finished his career with Provident Community Bank – Simpsonville, SC in 2013. John has served on the board of nine non-profit organizations and has been active at Christ Church Episcopal for over 40 years. His community activities have also included being the Chairman, Greater Greer United Way Campaign, and a charter member of Mauldin Rotary Club. John continues serving as a volunteer at Cowpens National Battlefield and Paris Mountain State Park in South Carolina.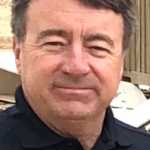 Military Relations Advisor
Alexandria Virginia
Charles P. Brady, born in Kansas, grew up around the world as the son of a career United States State Department Foreign Service Officer. His education includes the U.S. Marine Corps Command and Staff College, an undergraduate degree in business from the University of Notre Dame, a Master's in Business Administration from Webster University in St. Louis, Missouri, and a Master's in National Security Strategy from the U.S. Army War College. A 23-year Marine Corps career centered around logistics concluded with U.S. European Command, Stuttgart, Germany as Joint Logistics Operations Chief and Humanitarian Assistance Chief 2002-2005. He transitioned from military active duty to a second career as a government civilian with the Department of Defense. Postings have included Overt Intelligence Operations Chief and Civil- Military Operations Chief in Europe; then Improvised Explosive Device Defeat Organization billets in Washington, DC and U.S. Southern Command headquartered in Florida. Recently Chuck served in Bagdad, Iraq and presently is in Washington with Current Operations, Defense Threat Reduction Agency.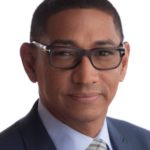 Vice President for USA Operations
Hixson Tennessee
Desmond C. Brooks, a native of Tennessee, for nearly a decade contributed to the U.S. Department of Defense's European humanitarian mission by delivering more than $15M of property donations and $150M of programming assistance for construction and renovation of public facilities throughout countries in the Balkans, Eastern Europe and the Caucasus regions. "Dez" received the Department of the Army Superior Civilian Service Award and retired after 21 years as an active and reserve officer in the United States Marine Corps. A Bronze Star recipient, he served in communications and as a strategic planner and bilateral affairs operations officer in North Macedonia, Albania and Sao Tome, West Africa. He received a B.S. in Chemistry from Tennessee State University, holds a master's degree in Emergency and Disaster Management from Georgetown University and an MBA from Temple University's Fox School of Business and Management. He volunteers with the Red Cross' Disaster Assistance Team. Currently Dez is developing a global logistics and transportation services company in the private sector.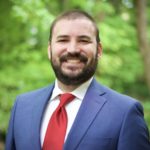 Media and Cultural Advisor
Charlotte North Carolina
Victor V. Bubuioc, a native of the Republic of Moldova and now a citizen of
the United States of America, is the owner/manager of Overtop Media Digital Marketing in Charlotte, North Carolina, which helps grow small and medium-sized businesses. As a youngster, he and his schoolmates benefited from a United States military and MWCF renovation of the central heating systems at the two public schools in his hometown of Lapusna, Moldova. Learning English from a Peace Corps Volunteer, he was sponsored by MWCF, the family of Board of Directors Chairman Albert Gooch, and other friends to continue his education in North Carolina at Christ School – Arden, earn a bachelor's degree in Business Management from North Carolina's Brevard College, and a Masters of Business Administration from Western Carolina University. Victor then took a position at QMD Accountworks, a computer programming, product creation, and customer sales and service firm. He worked in sales for Verizon Communications prior to becoming an owner-operator for the Wingstop chain of restaurants. Victor has served on the Board since 2009.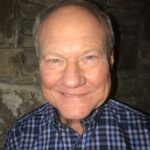 Treasurer
Flat Rock North Carolina
James R. Olson, a native of Chicago, Illinois, grew up in Ft. Lauderdale, Florida, and has resided in Flat Rock, North Carolina since 1985. He did his undergraduate studies at the University of Florida, and received his D.D.S. degree from Northwestern University in 1974. Jim practiced general dentistry for 11 years in Ft. Lauderdale before moving to North Carolina, and practiced in Hendersonville for almost 29 years until his retirement in 2014. He is very active in his church, St. John in the Wilderness, Flat Rock, NC, having served in many leadership roles. He is currently in charge of maintenance of the Historic Churchyard cemetery. Jim volunteers helping maintain the trails in Pisgah National Forest with the Carolina Mountain Club. He is Secretary of the Flat Rock Park and Recreation Foundation board of directors. Generous donors to MWCF's general fund since 2012, Jim and his wife Kitty love to travel and are looking forward to visiting and learning much more about Moldova.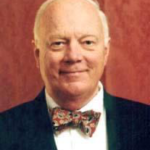 Chairman Charter Member
Flat Rock North Carolina
Albert S. Gooch, Jr. is a graduate of Mississippi College who spent 23 years in Tennessee as a teacher and coach at Sewanee Military Academy and as alumni director and director of admissions at the University of the South. In 1983 he became the 23-year president of Kanuga Conferences where he led a major renovation of the 1,400-acre Episcopal center and its two resident camps while building two significant endowments. In 2005, he formed a fund-raising consulting firm, which as its president, served clients from London, England to the USA west coast state of Oregon. In 1998, Albert helped establish the Moldova World Children's Fund during its infant stages…then as a charter member became its first Board of Directors Chairman and Chief Development Officer…a volunteer position he continues to hold, having made multiple working trips to the Republic of Moldova. He holds honorary doctorates from the Virginia Episcopal Seminary and The University of the South. Albert served locally as chairman of United Way, president of his Rotary Club and Chairman of the Flat Rock Playhouse, the official state theater of North Carolina.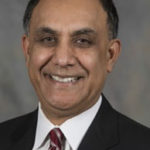 Former U.S. Ambassador to Moldova
Pullman Washington
Asif J. Chaudhry is V.P. for International Programs at Washington State University. He is Board Chair of the Central Asia Institute and a board member of Moldova's largest agricultural producer, processor, and exporter: Trans-Oil Group of Companies. Pakistani-American Dr. Chaudhry was U.S. Ambassador to the Republic of Moldova 2008-2011, then for three years Foreign Policy Advisor to Chief of Naval Operations at the Pentagon. During his State Department career, he was instrumental in formation of trade agreements with South Korea, Egypt, Israel, Jordan, Lebanon, and Syria. He served U.S. Embassies as Attache-Warsaw and Counselor for Agricultural Affairs-Moscow. He was V.P. of the Commodity Credit Corporation of the U.S. Department of Agriculture. He completed his undergraduate at University of Punjab, Pakistan, Master's at American University – Beirut, Lebanon, and PhD in ag-economics from Washington State University. He speaks English, Polish, Russian, Arabic, Urdu and Punjabi. Asif and wife Charla worked closely with MWCF renovating schools for orphans in Moldova during his ambassadorship in Chisinau.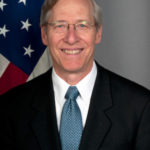 Former U.S. Ambassador to Moldova
Washington DC
Michael D. Kirby joined the Board in 2018 following years of working closely with Moldova World Children's Fund. He was drawn to the MWCF Board by its focus on the neediest people in a country struggling to find its place in the world. Ambassador Kirby received a BA in History from the University of Pennsylvania and then studied at the University of North Carolina-Chapel Hill. Following three years as a high school teacher, Ambassador Kirby entered the U.S. Foreign Service in 1980, twice serving as Ambassador, to Moldova 2006-2008 and Serbia 2012-2016. Between ambassadorial stints, he was Principal Deputy Assistant Secretary of State, Bureau of Consular Affairs (CA). With a staff of 11,000, CA processes all visas for people to enter the United States, issues all American passports, and serves as well helping Americans abroad. His overseas postings included Seoul, South Korea; Warsaw, Poland; Frankfurt, Germany; Copenhagen, Denmark; Krakow, Poland; Dar es Salaam, Tanzania; and Georgetown, Guyana. His final assignment was as Deputy Transparency Coordinator scrutinizing the State Department's handling of email.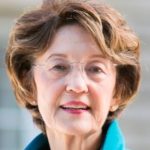 North Carolina Secretary of State Charter Member
Raleigh North Carolina
Elaine F. Marshall currently serves as North Carolina Secretary of State, having become the first woman elected to a statewide executive branch office in North Carolina in 1996. Her seventh consecutive 4-year term as Secretary of State runs through 2024. A former teacher, small business owner, attorney, and North Carolina Senator, she has pioneered e-commerce in government, protected investors and intellectual property owners, and promoted financial capital formation in the state, all while 1.5 million businesses were being launched. Due to her commitment to international business, she was awarded the International Trade Lifetime Achievement Award from the Charlotte Business Journal and currently co-Chairs the Coalition for Global Competitiveness. She has served as President of the National Association of Secretaries of State and has received numerous state and national awards for leadership. A founding member of the Moldova World Children's Fund Board of Directors, Secretary Marshall has been Chair of the North Carolina – Republic of Moldova Partnership since its inception in 1999.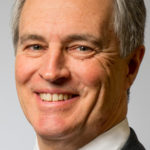 Investment Firm Managing Principal
Atlanta Georgia
William A. Vogel is a Chartered Financial Analyst and Chartered Investment Counselor originally from Cleveland, Ohio. He received a B.S.B.A in Accounting from Bucknell University in Pennsylvania and a Masters of Business from Duke University in Durham, North Carolina. He worked at First Union National Bank before becoming a securities analyst and portfolio manager with Wachovia's Trust Investment Department in Winston-Salem, NC. Bill joined the investment advisory firm of Montag & Caldwell in 1988 and served as the firm's CEO from 2006-2018. He is now a Principal and Vice Chairman of the Atlanta, Georgia based company which has discretionary assets under management of $1.7 billion. He was a 15-year member of the Board of Visitors of the Fugua School of Business at Duke University. Active in the United Methodist Church, Bill has been Chairman of the Onnie Mae Spruill Foundation for over ten years, Board Treasurer of Grant Park Health Clinic and a Board member and head of the Investment Committee of the Georgia United Methodist Foundation. He is past Chairman of the Empty Stocking Fund and a 20-year Rotarian.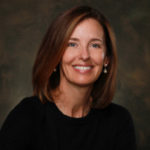 Promotion and Development Advisor
New York City New York
Leslie G. Johnson is a resident of both New York City and Charlotte, North Carolina. A native of Memphis, Tennessee, Leslie graduated from the University of Mississippi in 1987 with a Bachelor of Science degree in Business. One highlight of her time in college was being inducted into the Ole Miss Hall of Fame. She moved to New York City and began a career in the fashion industry where she worked for Chris Burch from 1990 – 2005 in product development for private labels. During the years 2005 – 2011, Leslie created and oversaw her own apparel collection which she named Josephine & Laurentina. She presently works as an apparel development consultant and as promotion and development advisor to Moldova World Children's Fund. Leslie helped develop the J. Christopher Burch Empathy Training facility at New York University Langone Hospital. She is a member of the Parents Committee of Vanderbilt University in Nashville, Tennessee; and is on the boards of the nationwide Partnership to End Addiction and Horizon's at St. David's helping underserved boys grades K-9 in Harlem, New York.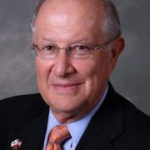 International Exchange Director
Greensboro North Carolina
Stephen B. Mackler, a native of North Carolina, received a Bachelor of Arts degree from the University of North Carolina, then his D.D.S. and M.S. from UNC School of Dentistry. Active military duty followed through 1974, obtaining the rank of Lieutenant Commander, U.S. Naval Reserve. Licensed in NC, Florida, and Virgin Islands, Dr. Mackler's specialty board certifications include Diplomate, American Boards of Periodontology and Geriatric Dentistry. Steve's research interest is Periodontal Disease in Children. Published four times, he has taught at UNC, in Puerto Rico and the Virgin Islands. He is currently Adjunct Assistant Professor at UNC and Adjunct Associate Professor, State University, Republic of Moldova. An active international Rotarian, he was chosen Rotarian of the Year 1997, 2005, and 2015 by his Guilford County, NC club. He was selected International Dentist of the Year, Academy of Dentistry International 1999. Steve has been instrumental in initiating and coordinating North Carolina- Moldova partnership exchange programs in geriatrics, plastic surgery, pediatrics, physical medicine, pharmacy, nursing, and general surgery.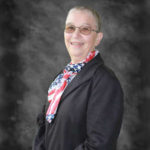 Director of Volunteers
Hendersonville North Carolina
S. Joyce Jolly, MSN, Colonel (Retired), United States Army Nurse Corps is a native of North Carolina. After three years as an Army medic and finishing nursing school, she earned a bachelor's degree from the University of North Carolina – Charlotte. She received her United States Army officer commission in 1975, and a dual Master's in Nursing and Business Administration from the University of South Carolina in Columbia, SC. Military assignments included head nurse, medical surgical unit, Combat Support Hospital, Southwest Asia, multiple chief nurse positions in Germany, and as Commander, Blanchfield Army Community Hospital, Fort Campbell, Kentucky. Colonel Jolly was awarded the Legion of Merit and is a five-time recipient of the Meritorious Service Medal. She retired from the Army to become a nursing education consultant/faculty member/ planner for Mountain Area Health Education Center, Asheville, North Carolina. A member of the Lions Club, Joyce currently resides in Hendersonville, NC and volunteers for several non-profit organizations, including as Chair, Board of Directors, Henderson County Hunger Coalition.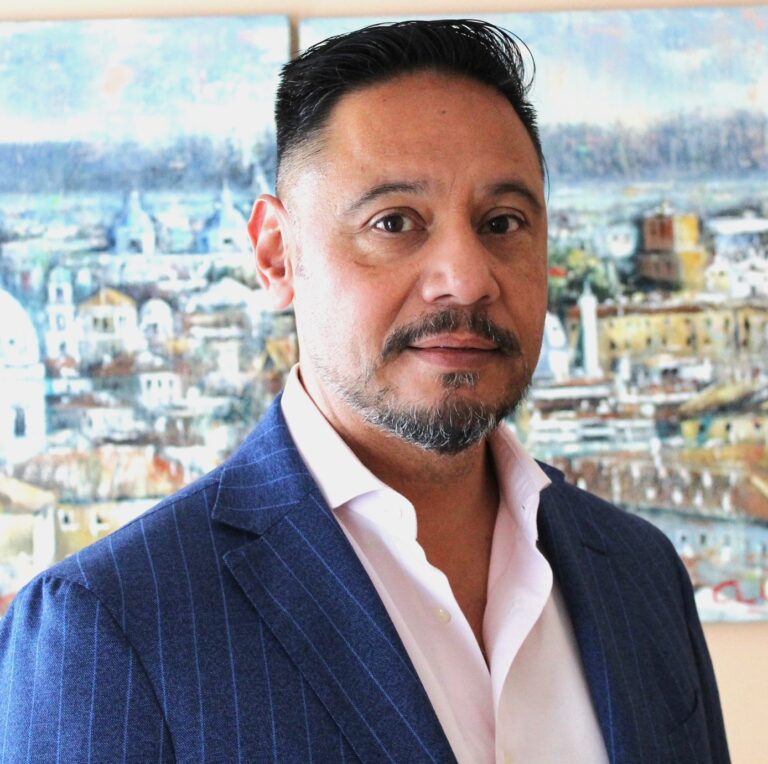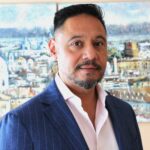 International Development Sector
Fairfax Station, Virginia
Sergio A. Porres was born in Guatemala City, Guatemala and moved to the United States in 1984. He enlisted in the United States Navy and deployed on board the USS Enterprise and USS Abraham Lincoln. After his active-duty service, he enrolled in the Naval Reserve, graduated from San Francisco State University in 1996, receiving a BA in International Relations and transitioned to the Air Force gaining his commission the same year. He holds an MA in National Security from the Naval Post Graduate School and a MA in Human Relations from the University of Oklahoma. Sergio served in the United States, Africa, and Europe, including three years in Moldova as the Chief of the Office of Defense Cooperation. During his time there, he was instrumental in initiating and helping direct the renovation and expansion of the Steaua Calauza Center for handicapped children in Gratiesti. He has been responsible for helping manage multibillion dollar defense programs and provide civilian communities with needed medical, sanitation and education infrastructure. Sergio retired from military service in August 2022 and is looking to transition into the International Development sector. Sergio has supported a nursing home in Guatemala. Generous donors to MWCF's general fund since 2013, Sergio and his wife Alejandra are experienced travelers having spent years stationed around the globe.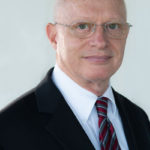 President and Founder
Hendersonville North Carolina
Ray F. West, Jr. is the founder, continuing President, and Chief Operating Officer of Moldova World Children's Fund, Inc. He holds an Economics/Social Sciences BA from the University of North Carolina-Asheville with undergraduate philosophy studies at Oxford University-England and post graduate work in computer programming at Western Carolina University. Ray was in the U.S. Navy 1968-2002 including active duty in communications security, submarine rescue, and as an in-country South Korea foreign military advisor. He had four Naval Reserve commanding officer tours, one awarded Best Unit Afloat, FY86, on nuclear-capable guided missile destroyer USS William V. Pratt (DDG-44). Captain West is a Surface Warfare Officer, martial artist, and weapons expert. As a civilian, he was Vice President – Kanuga Conferences, 1977-2005, as administrator, business manager, and personnel director. He was elected President of the International Association of Conference Center Administrators, South East. A former U.S. European Command projects manager, he has been engaged in providing humanitarian assistance in Moldova since 1998.